Capturing more than just speed
We are extremely fortunate to have Michael Mong as our Photographer. He has been with us since 2014, when his son, Adam, first joined.
Michael's expertise stems from his passion for capturing images since he was a boy. Dedication to his "hobby" has led his work to be featured in Discovery, Cathay Pacific's inflight magazine, and Beautiful British Columbia Magazine. He has also contributed photos to various books and publications.
Michael is well-known in the British Columbia speed skating community for his fabulous photos of speed skaters. As a recognition of his outstanding volunteerism, he was awarded BC Skating's 2020 President's Award.
We're proud to show examples of Michael's work, as it highlights his attention to detail. The lighting, framing, and composition unite to capture the athletes' balance, concentration, and exertion, resulting in beautiful and memorable shots.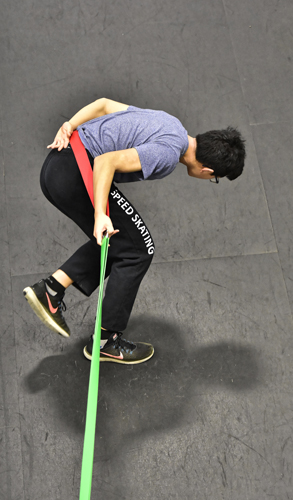 Support by making a purchase
Visit the Photography Gallery